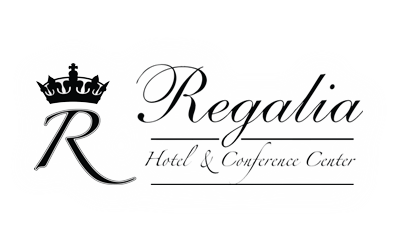 Thank you for your interest in sharing your most memorable moment with us at The Regalia Hotel and Conference Center. Located in the Heart of Lake of the Ozarks. We are in a quaint part of the peninsula off of Horseshoe bend. A short drive to all the activities and attractions the lake has to offer.
We are honored that you are considering The Regalia as your Venue. Every wedding at The Regalia is executed with Style and Grace. Our wedding planners will take all the stress off of you to ensure every detail is tailored to your unique style.
We would love to invite you to come and tour The Regalia so you can see all of the amenities and accommodations The Regalia has to offer. Then the fun begins as our Wedding Planners bring your Dream Wedding to life. Please find enclosed a full proposal detailing the initial cost for your special occasion. Please do not hesitate to reach out to us with any inquiries you may have.
Address
Street: 250 Racquet Club dr.
Postcode: 65049
City: Lake Ozark
State: Missouri
Country: United States